ENJOY 24/7 RAIN TUNNEL CLEAN
…for the best price in the area.
We pride ourselves in fast and friendly service—complete with an exceptional clean. For over 50 years and four generations, our family has worked hard to revolutionize the business. We ensure that your car is clean the first time so there's no need to re-run cars due to unsatisfactory washes. Trust our team. Trust The Rain Tunnel Car Wash.
Cloth Automatic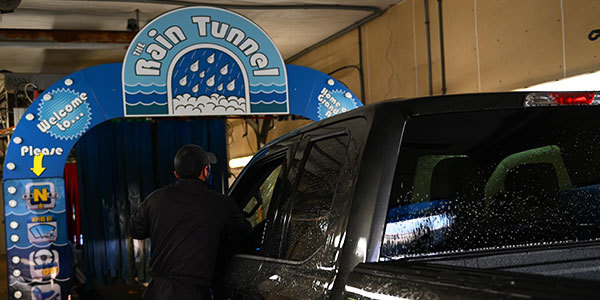 Price Range: $6-$20

*Available at Orchard Drive location only Monday–Saturday 8AM to 5:30PM.
Want a great clean? Treat yourself to our cloth automatic! Our pre-wash prep conducted by our experience team members, followed by our cloth automatic wash, gives us an edge over the competition and, for you, a shine that lasts.
24-HR HAND WASH BAYS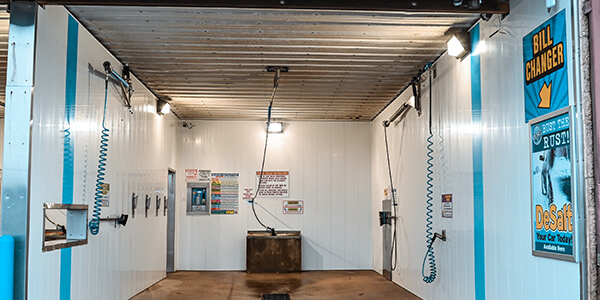 $5 Minimum – 9 Minutes
$.25 Per Additional 30 Seconds
$10 Max Charge — 18 Minutes

*Available at BOTH locations 24/7.

Take matters into your own hands with our Hand Wash Bays. Wash selection includes Bug Off, Pre-Soak, Engine Degreaser, Wheel and Tire Cleaner, High-Pressure Soap, Foam Brush, High-Pressure Rinse, and Wax.
INTERIOR SANITIZER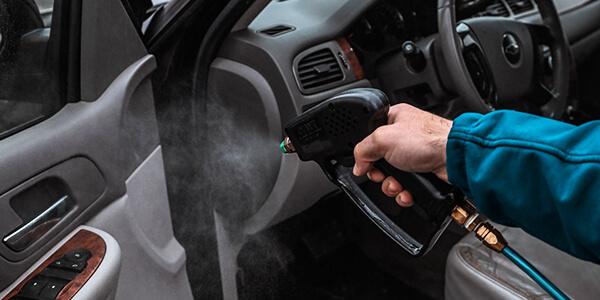 *Available at Lincoln Way E. location only.

Tell germs and bacteria to hit the road—just not with you! In minutes, our sanitizing spray machine makes it easy to clean the interior of your vehicle and give you the peace of mind you, your friends and your family deserve.
24-HR TOUCHLESS AUTOMATIC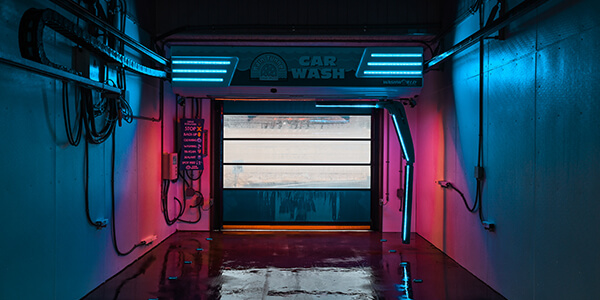 Price Range: $6-$16

*Available at BOTH locations 24/7.

Clean your vehicle when you want with our 24-Hour Touchless Automatic. Need supplies to clean the inside of your vehicle and make it smell new? Visit our Simoniz Vending Center right next to the touchless automatic. 
VACUUM + SHAMPOOER + FRAGRANCE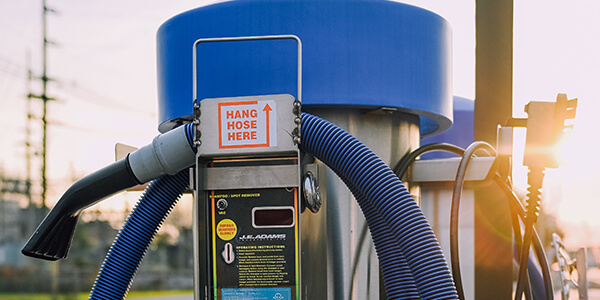 Starting at $1

*Vacuum and shampooer available at BOTH locations. Fragrance available only at Lincoln Way E. location.

Make it shine on the outside—and the inside. One of our vacuums also serves as a shampooer and spot remover.
Pet Wash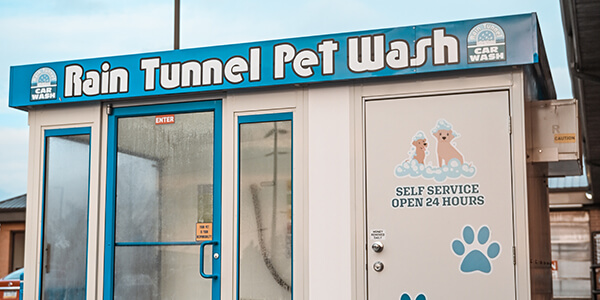 $10 – 12 Minutes
*Available at Orchard Drive location only.
Keep Fido clean too with our indoor Pet Wash. Wash service includes Rinse, Oat Shampoo or Tearless Shampoo, Conditioner, and Flea and Tick Wash or Pet Deodorizer. Finish your pet's wash with the Vacuum, Dryer, and Tub Disinfectant.
At The Rain Tunnel, we love giving back to our community who have supported us over the past 50 years. That's why we've developed our Rain Tunnel Fundraiser to support local organizations and our Fleet Account Program for local businesses.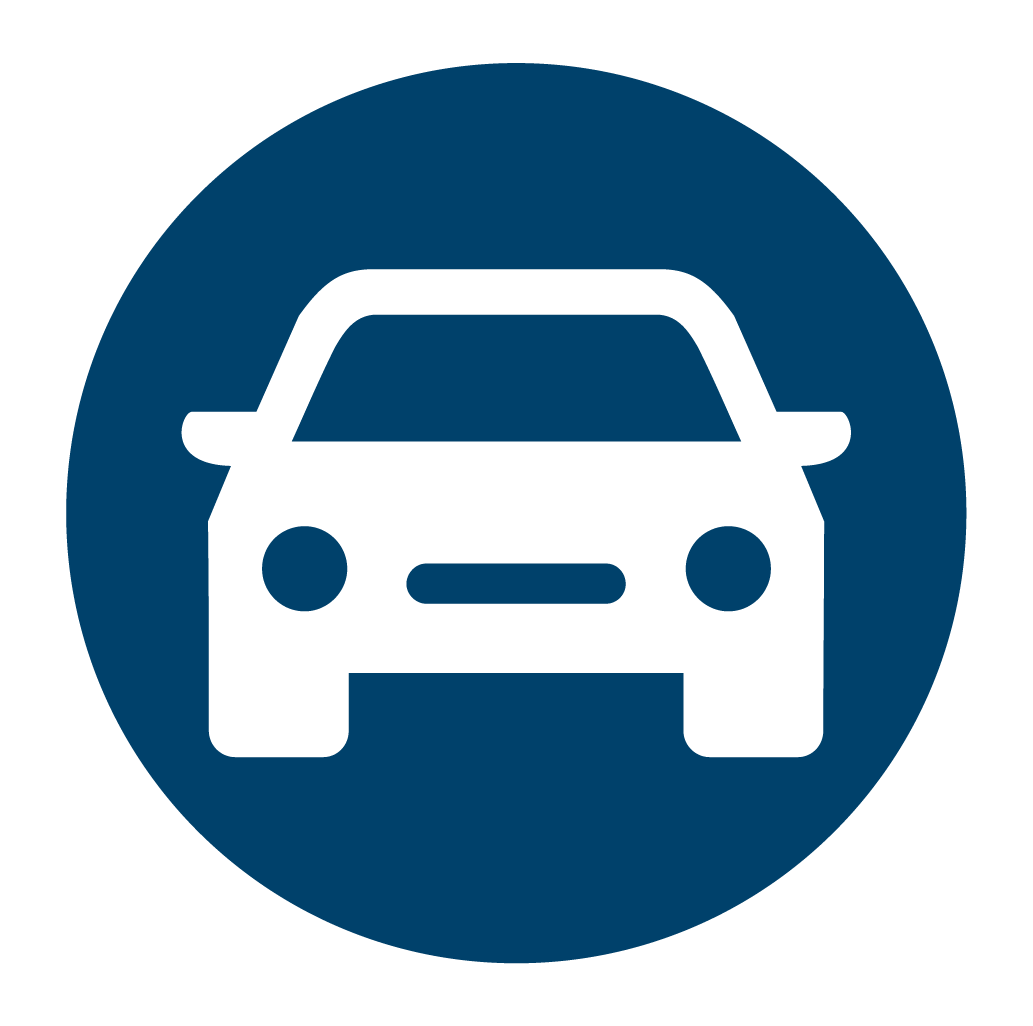 Call us to learn how we could help your organization earn up to 50% of the total sales profits of all washes that they sell. Fundraisers are prepaid wash tickets that offer the buyers a Cloth Automatic wash.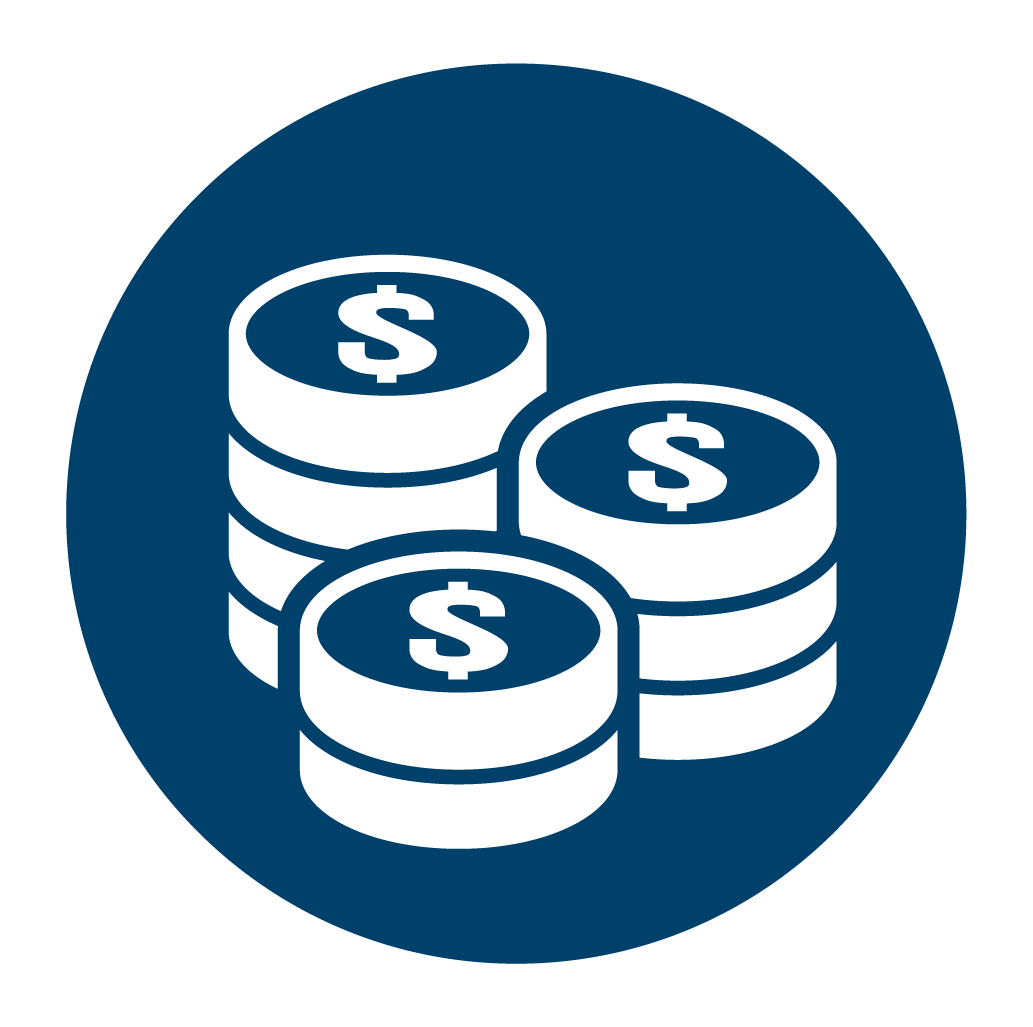 Our Fleet Account Programs offer deep discounts to local businesses. The more a business uses their account, the more money they save! Voucher cards are given to your team members, and they are able to use our facilities 24 hours a day!